The History of Valor & Miles Industries
Miles Industries was founded in North Vancouver, British Columbia, Canada in 1977, its objective - to build upon the Miles' family experience in retailing in the gas industry. At the time, public concern about pollution was mounting and Garry and Martin Miles, saw an opportunity to market natural gas fireplaces. This led to discussions with Valor Heating Ltd., a recognized industry leader and major British fireplace manufacturer in business for more than 100 years.
In the late 1970s the gas fireplace industry was virtually non-existent in North America. Rising energy costs, sparked by the oil crisis, had ignited renewed interest in alternative sources of heat. Research suggested that homeowners were receptive to the concept of an efficient gas fireplace/heater that was easy to use, technically advanced and capable of zone heating. It also had to be relatively attractive and cheap to operate. Valor, based in Britain, was the apparent leader in gas fireplaces; test marketing of the product in British Columbia for several years confirmed it was the way to go.
Garry Miles set about the task of bringing these gas burning and efficient fireplaces to Canada. His efforts were fruitful: in 1984 Miles Industries obtained the exclusive Canadian distributorship for Valor products and the first Canadian Gas Association (CGA) Certified products arrived for sale on a national basis. At this time, Paul Miles joined the company and moved to Ontario to develop Eastern Canadian markets. In 1986, Valor designed and sold the first ever direct vent room sealed fireplace, and it became an instant success in Canada. In that year Miles pioneered the first "power vented" gas fireplace allowing fireplace installations almost anywhere in the home.
Realizing that customers wanted fireplaces that not only worked well but also looked good, the company collaborated with Valor to modify the appearance of the typical gas fireplace heater, pioneering the marriage of efficiency and aesthetics.
By 1987, sales had increased from 100 units in 1982 to more than 10,000 units per year. The company's exclusive distribution agreements with Valor soon expanded to Washington, Oregon and California. Since then, Miles has sold more than 160,000 Valor gas burning fireplaces.
Recognizing a need to bring product to market faster and more economically, Miles Industries approached Valor Heating in 1999 and recommended that products for Canada and the US be manufactured in North America. The two organizations signed a long-term agreement in 2001, granting Miles the right to design and manufacture Valor-branded products for the US and Canada.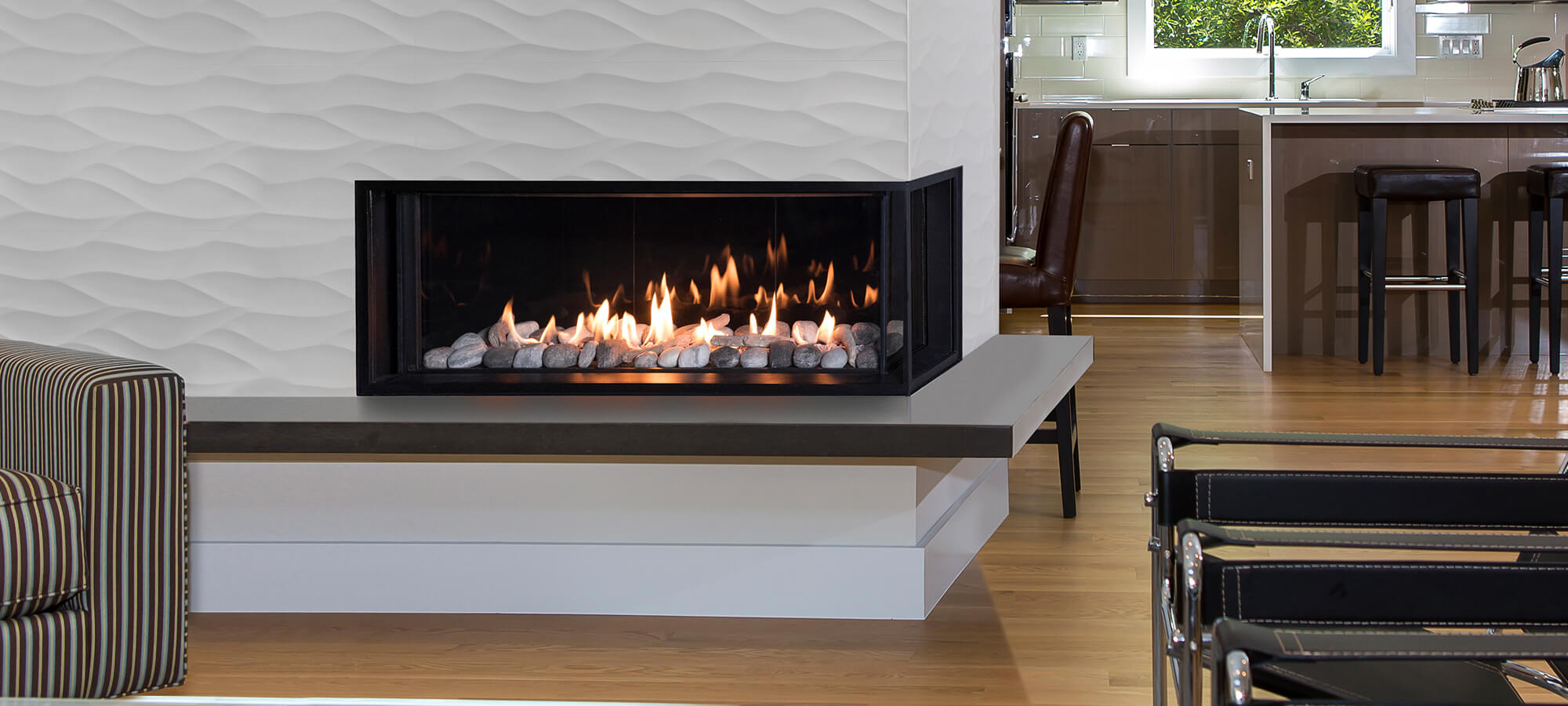 The Miles' manufacturing plant has been certified (since December 2002) by the Canadian Standards Association (CSA). The company has invested in a large well equipped product-engineering lab, also with CSA certification. Since taking over production and design from Valor UK, Miles Industries has successfully designed and launched several new gas fireplace products, including the best selling Legend G3 Insert Series.